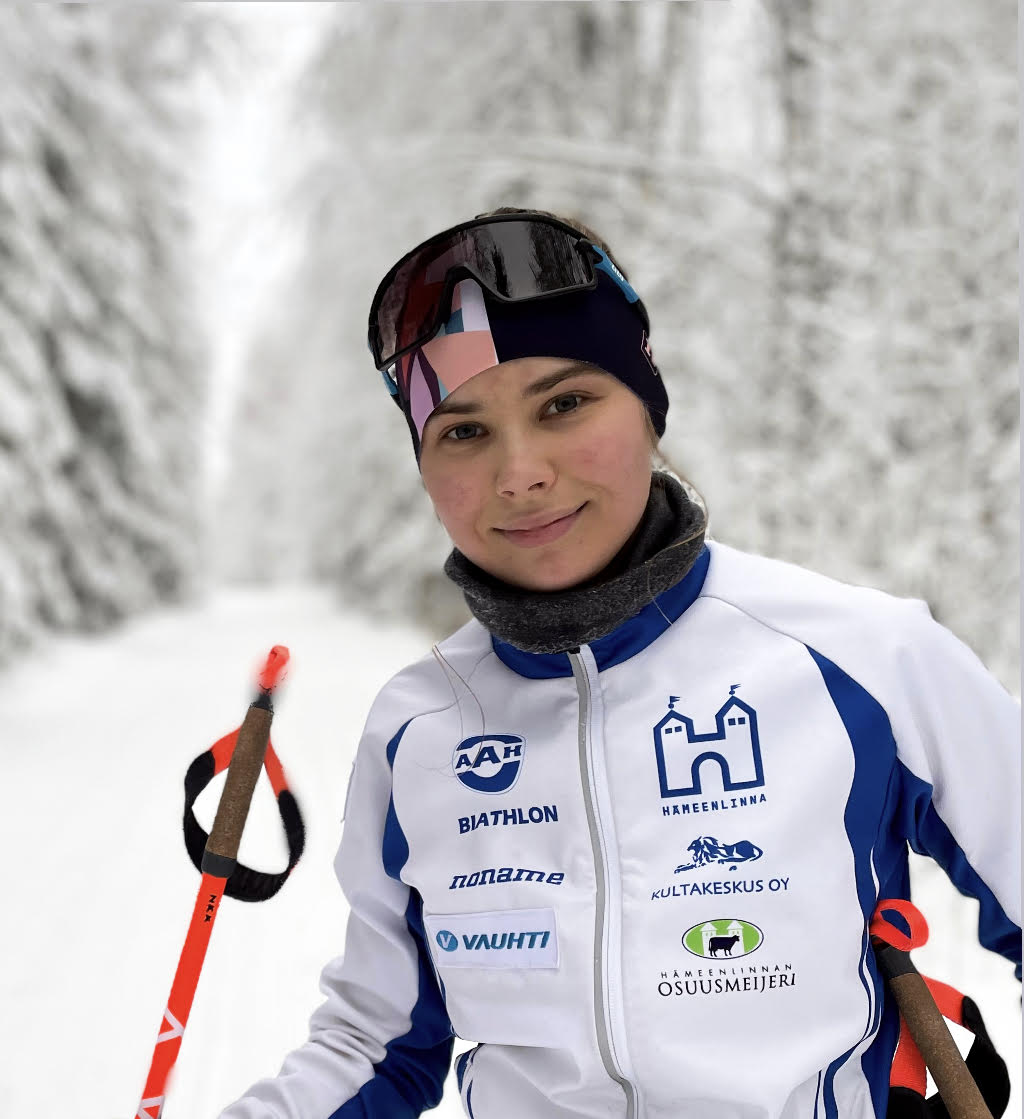 Finland
Biathlon
Noora is young professional biathlete whose goal is to reach the top in her field some day.
She is born in 2001 and lives in Vuokatti, Finland where she graduated in high school two years ago. She has been competing in biathlon since 2011 and has been racing internationally since 2018. So, a long history with skis and a rifle! 
This season she is on the Finnish National Team and the goal in the near future is the compete in the world cup. The ibu cup and junior categories are familiar to her, and her best results are a bronze medal and a fourth place in open Junior European championships and seventh place in Junior World championships from last season. She also has couple relay medals from years 2018 and 2019 in youth championships and EYOF.
"I found biahtlon when I was quite young and I have been growing with it. I really want to be one of the international top-athletes in the future. I want to bring up my persona as a biathlete and bringjoy amongst the people. The sport is amazing  and I have always seen myself as an enterprize."